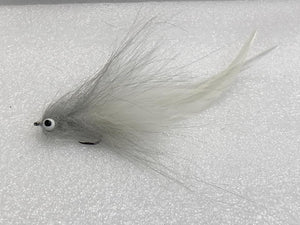 Introducing The "Deep Fry"
Good Morning Everyone!
We are excited to announce a new pattern for you all! I have been fishing this pattern for a while now and decided to finally add it to the shop after a ton of success! I have been absolutely killing it with this fly. This will easily become one of your go to confidence patterns. Tied on a Firehole 811 barbless hook and weighted to get down in the river. This fly is so versatile there are so many ways to fish it. The schlappen and marabou make this fly SWIM! I have pulled so many quality browns with this fly it is hard to tie on anything else. I have posted many color variations to the store. My favorite color pattern is the Sweet Honey and the Sculpin Pattern. This fly can be fished with a 5wt with float line. This fly has the potential to be a wade fishers secret weapon. These things are amazing! Try them out! 
---